With each passing month, I become more and more convinced that life passes us by in a hurry. It seems as though it was just yesterday I was writing
my expected dividend increases for May post
, even though it was a month ago.
With that said, I'll recap the dividend announcement activity over the past month before delving into the dividend announcements that I'm expecting for June.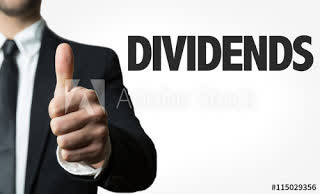 Pending Dividend Increase: Lowe's (LOW)
Given that Lowe's will be hosting its Annual Meeting of Shareholders this Friday, I expect that we will be receiving a 5.5% increase in LOW's quarterly dividend from $0.55/share to $0.58/share
Across my 4 shares of LOW, this would result in a $0.48 boost in my annual forward dividends.
Expected Dividend Announcements for June
Expected Dividend Increase #1: Realty Income (O)
Given that Realty Income has been arguably the most consistent performer in my portfolio in terms of dividend increases, I wouldn't be surprised to see O announce a 0.2% increase in the monthly dividend from $0.2330/share to $0.2335/share.
Across my 7 shares of O, this would increase my annual forward dividends by $0.042.
Expected Dividend Increase #2: WP Carey (WPC)
WP Carey is another consistent dividend payer within my portfolio that is likely to increase its quarterly dividend by 0.2% from $1.040/share to $1.042/share.
Across the 5 shares of WPC, this announcement would boost my annual forward dividends by $0.040.
Concluding Thoughts:
While I am awaiting an announcement from Lowe's this Friday, this month has only resulted in a dividend suspension from Tanger Factory Outlet Centers (SKT) among my 51 whole share holdings.
In my humble opinion, the overall performance of my dividend portfolio and its ability to continue to pay dividends has only reinforced my confidence in the DGI strategy.
Discussion:
Have you benefited from any dividend increases this month?
Have you experienced any dividend cuts or suspensions?
As always, I appreciate your readership and welcome comments in the comment section below.